Bio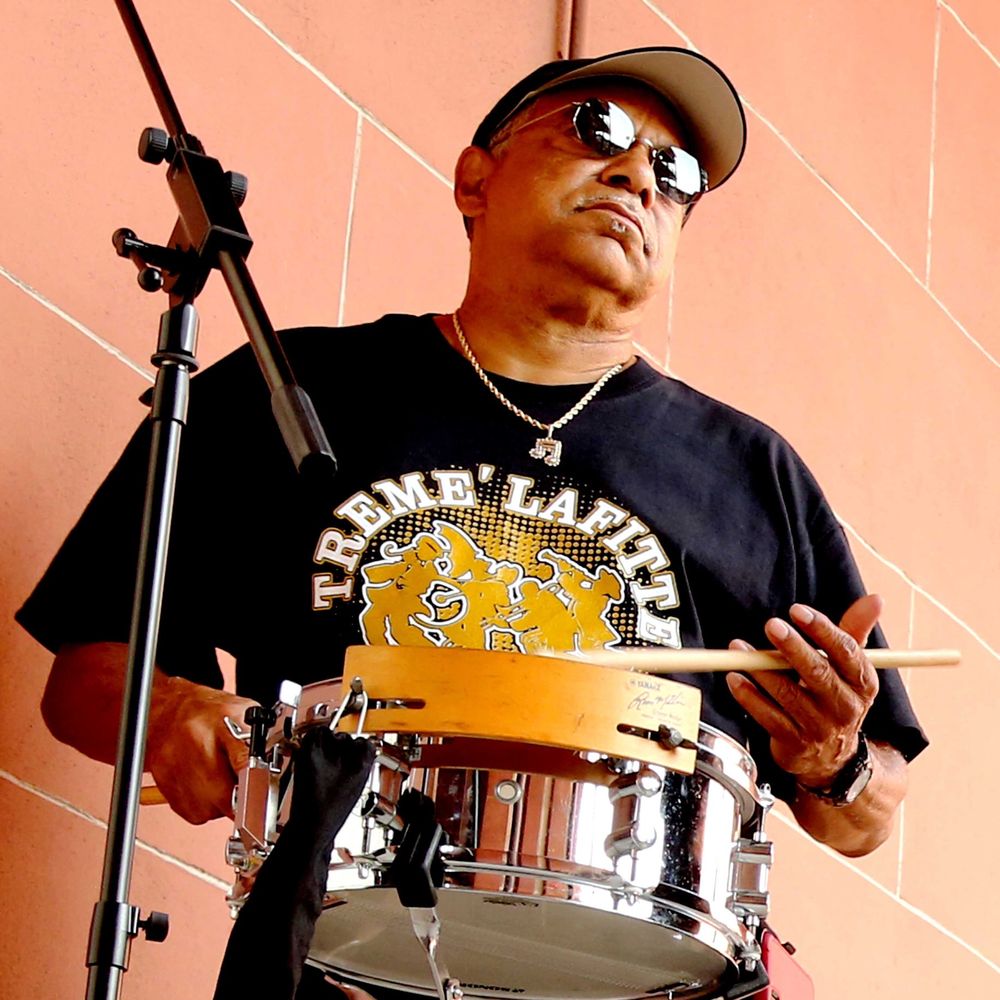 VERNON SEVERIN
BANDLEADER
Vernon Severin was born and raised in the Treme'Lafitte projects of New Orleans, Louisiana, known as the birthplace of New Orleans music and tradition. Growing up in the Treme neighborhood, music on the streets and in the home was common practice.
Vernon's father, Wilfred Severin Sr., was also a percussionist and one of Vernon's biggest musical influences. Vernon had the privilege of seeing his father perform with various artists and entertainers, such as Jessie 'Ooh Poo Pah Doo' Hill and Guitar Slim, many times practicing in his own living room teaching him rhythm, timing, rudiments and theory at a young age. Because of this, Vernon was playing drums at 10 years old and was getting paid gigs by the time he was in middle school.
Music opened many doors for Vernon, providing opportunities to travel the world and perform with musical icons. Outside of his first music teacher, his father, Vernon studied and performed with James Black, Smokie Johnson and Kid Jordan. He has also played alongside Clarence Samuels, Benny Jones, Uncle Lionel, Alvin Batiste, Ernie-K-doe and many more both on national and international stages.